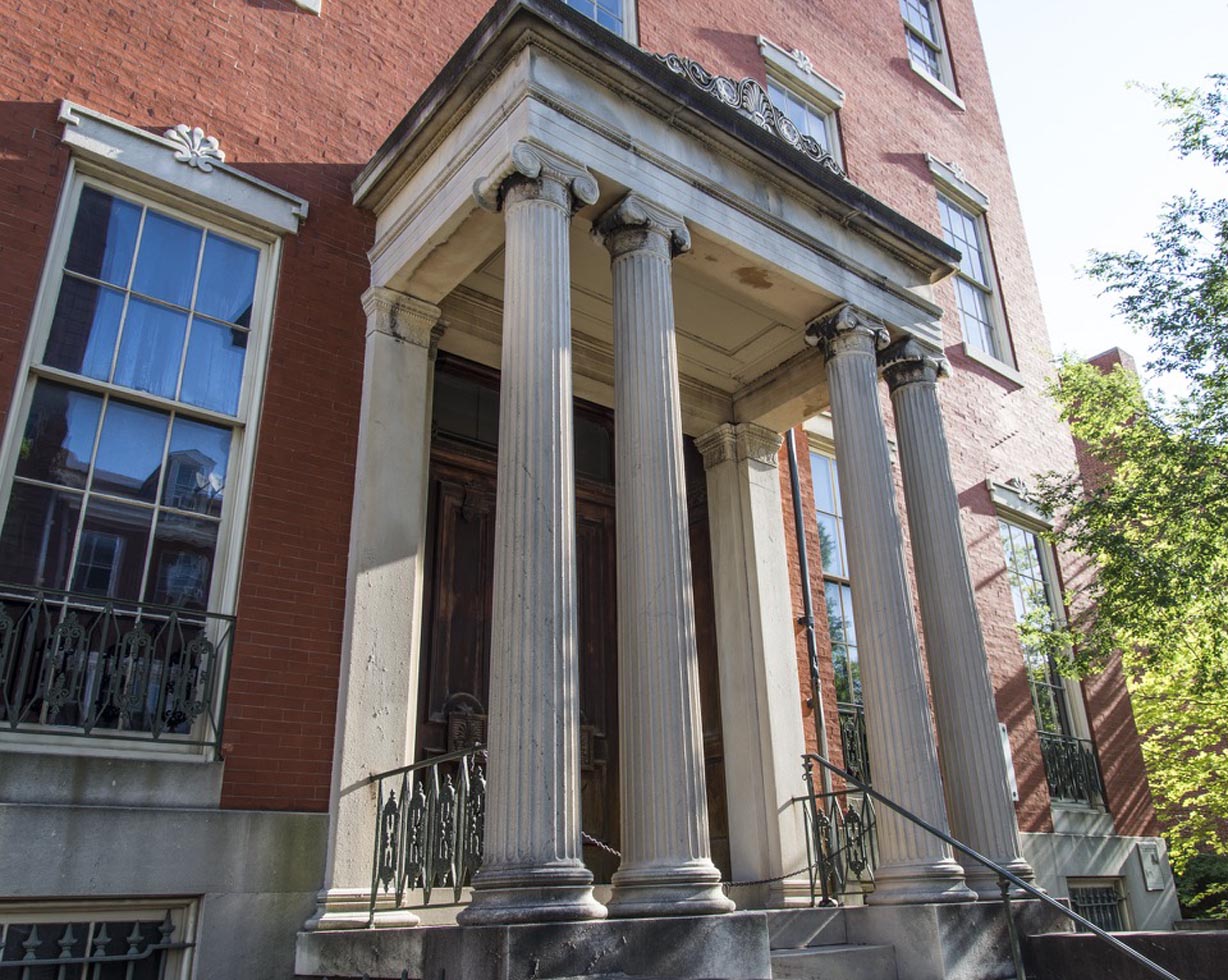 Enoch Pratt House
Enoch Pratt, a wealthy hardware merchant and benefactor of the Enoch Pratt Free Library, commissioned this Greek Revival style mansion in 1841. He later hired Edmund G. Lind, a prominent Baltimore architect, to add a fourth floor and marble portico. Pratt spared no expense on the interior which includes a double parlor with soaring windows opening onto cast-iron balconies, marble fireplaces and elaborate plaster ceilings.
Maryland Historical Society
The Maryland Historical Society is the state's oldest cultural institution and Doors Open Baltimore's 2017 Information Hub! Come visit us in the ultra-modern 40,000 square foot addition, composed of zinc and glass panels designed by Baltimore firm Ziger Snead. The addition houses a gallery, library, theater, and gift shop.
Entrance on Park between W Monument St and W Centre St.